Yeongdo Mokjangwon, renewed in December, 2015

Mokjangwon, the representative charcoal grill restaurant loved by many people for a long time. Ochaedam, the Korean buffet restaurant serving the healthiness of five colors and five sensations from nature, and Cafe de Bom looking over beautiful islands and dynamic Busan ocean with stunning sunset. Mokjangwon will give you special and precious moments through trendy and high-class dining-out culture, outdoor wedding, banquet, and convention.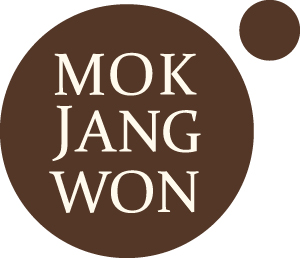 It is expressed as an image of looking down Yeongdo composed of the main island and Jodo
(it is also referred to as Achi Island or Dongbak Island) in order to remind anyone seeing
the symbol of the geographic features of Mokjangwon.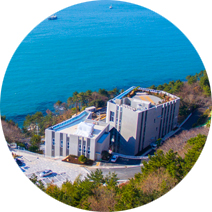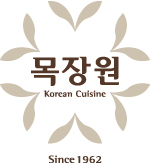 MokjangwonThe logo shows the natural environment of Yeongdo as blooming flowers. This indicates enjoying delicious foods and beautiful scenery are literally having the genuine value of pleasantness bloomed.
Ochaedam'O' of Ochaedam indicates five flavors, 'Chae' indicates the green light of nature, and 'Dam' indicates a pleasant story set on a table. Ochaedam serves buffet with five colored foods prepared with its utmost sincerity.
Cafe de BomCafe de Bom means a 'Cafe of Spring (Bom)', that is to say, a place with full of vitality like spring. Bom is an abbreviation of 'Bridge of Mokjangwon', signifying the characters of the place.


OVISTA HallYeongdo's 0 + Vista (scenery, view) is Yeongdo's special convention hall where various kinds of convention and meeting can be held.

OPHILLOS HallYeongdo's 0 + Phillo ('loved' in Latin) is the representative wedding hall of Yeongdo where loved ones share their time together

OPHILLOS GardenYeongdo's 0 + Phillo ('loved' in Latin) + Garden is the representative outdoor garden wedding hall of Yeongdo for a romantic wedding ceremony.